Another Power BI monthly update is here! I will be presenting my favorite updates from this month at the Vancouver Power BI User Group. This post highlights three of my favorite.
Rectangular lasso select for data points (preview)
I included a similar feature in my post back in April. This feature allows a user to drag a rectangle across multiple data points of a visual. In preview, this includes line, area and scatter charts.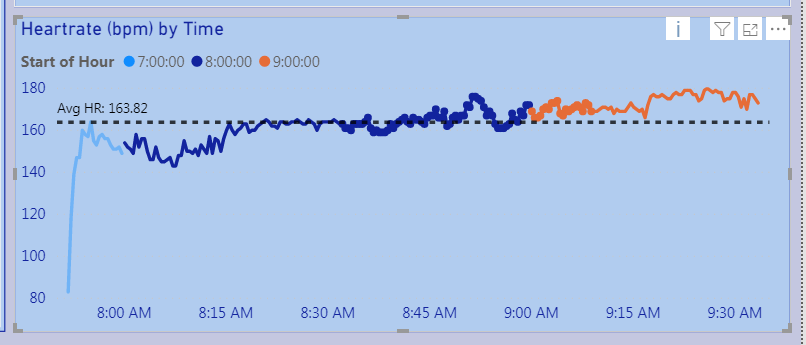 Selecting some of the points from the middle of the line chart filters the rest of the report.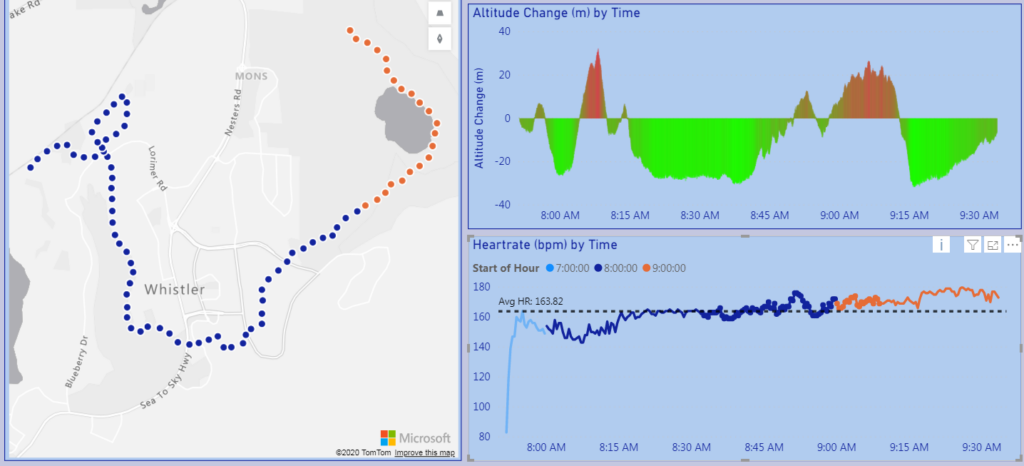 Added dynamic formatting support to more visuals
This feature enables users to set different formatting in DAX for each measure data point. The functionality was covered very well in this blog post by Kasper de Jonge. This was previously available in Power BI for some visuals, but is now available for almost all of the out of the box visuals.
Text/CSV By Example (preview)
This is my favorite feature from this month. It brings similar functionality to the table from examples in the web connector to text/csv files. One big difference, is it writes the M code in the Power Query editor for all the steps!
To start, connect to a csv or txt file. There is now the option to Extract Table Using Examples.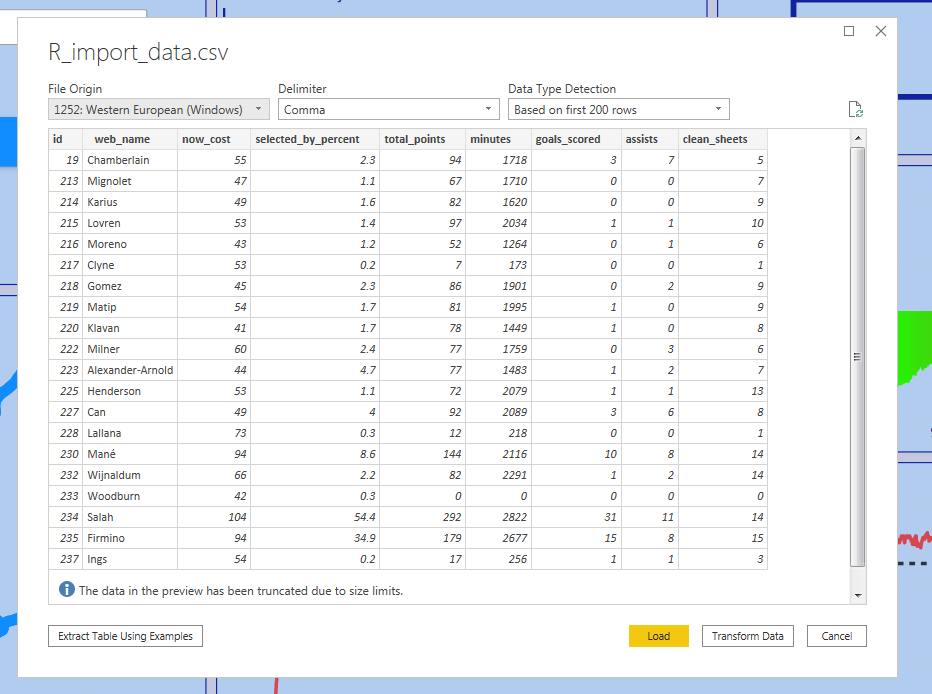 This brings up the comma separated list of the contents of the file. Underneath, you can start to enter the fields you want returned.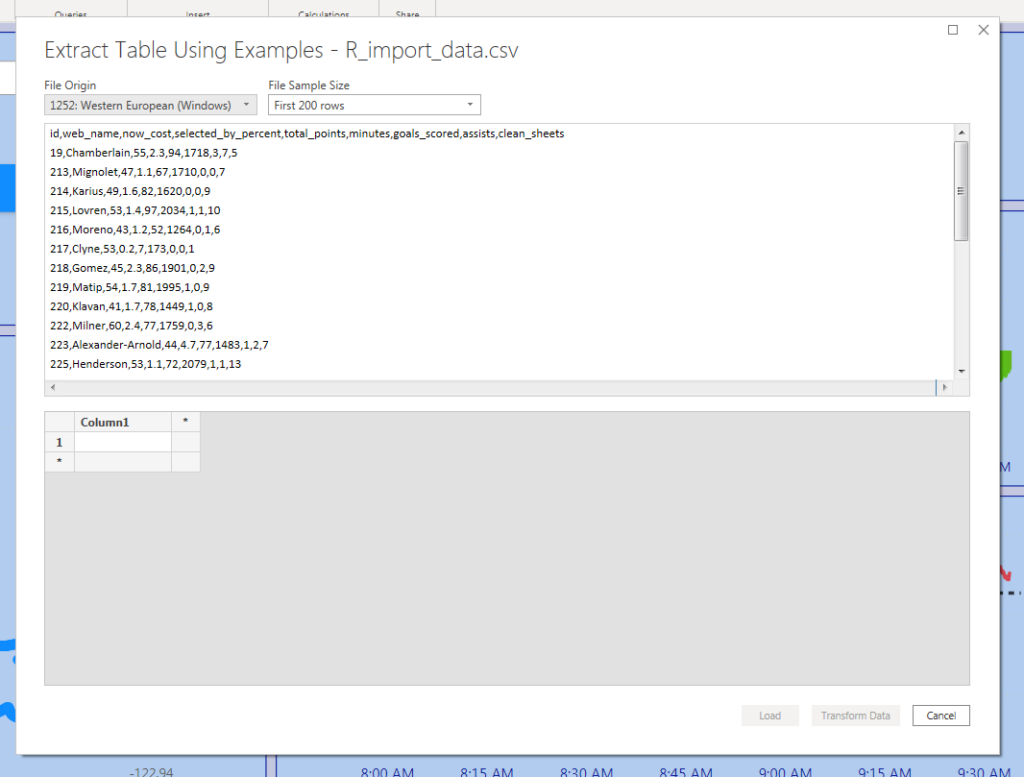 I selected two columns from the file to populate the query.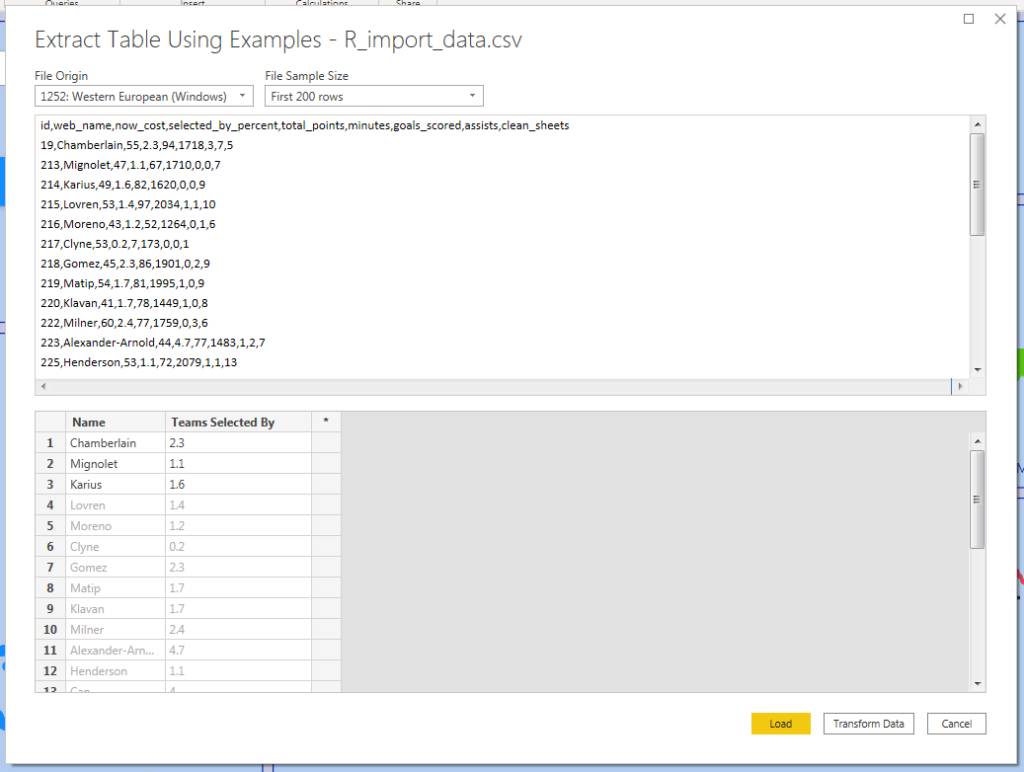 After selecting Load, all of the steps have been recorded in the editor. These can be viewed, adjusted or deleted, as with any other query. This is a great way to learn some M functionality, as well as a quick way to get a query started.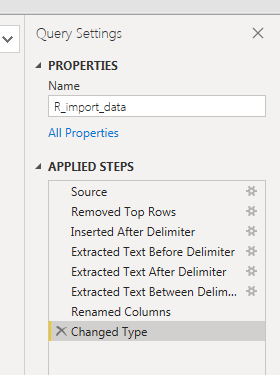 Those are my favorite features from this month! I can't wait to start using the text/csv file from example. I can see that speeding up the development process for me when connecting to these file types.