Another months of updates! I'm excited to be sharing the contents of this post, along with the May 2020 updates, at the Vancouver Power BI User Group this month. The full feature list for the update this month can be found here.
General availability
This months sees the general availability release of some great features that have previously been in preview. I have included links to these features below if you'd like to learn more about them:
Line chart dot formatting options
This was my favorite update from the data visualization category. The report author now has the ability to distinguish key points in a line chart.
To set this up, I created a basic line chart visual, displaying the value by a series on the axis.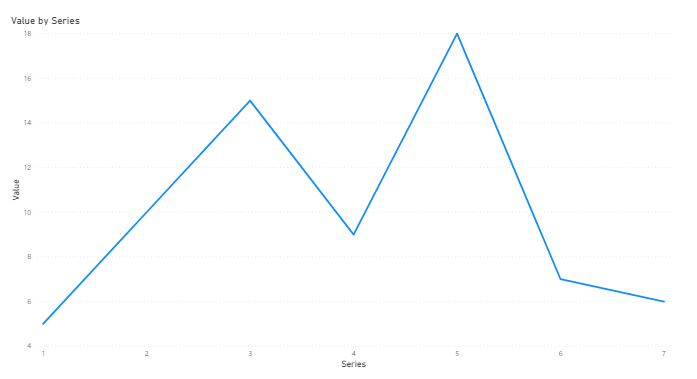 Next, I navigated to the format tab in the visualizations pane and selected the data colors menu. There is now the option to toggle on "Show all".
This enables the option to set a color for each point on the axis.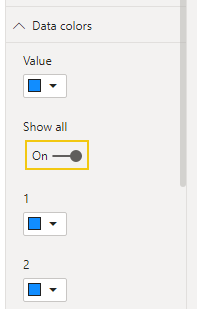 For this example, I selected to change the color of the two points with the highest values: 3 and 5.

This formatting makes these two points "pop" in the visual a bit more. The release blog indicates that in future iterations there will be more control over selecting individual series. I hope that conditional formatting could also be an option!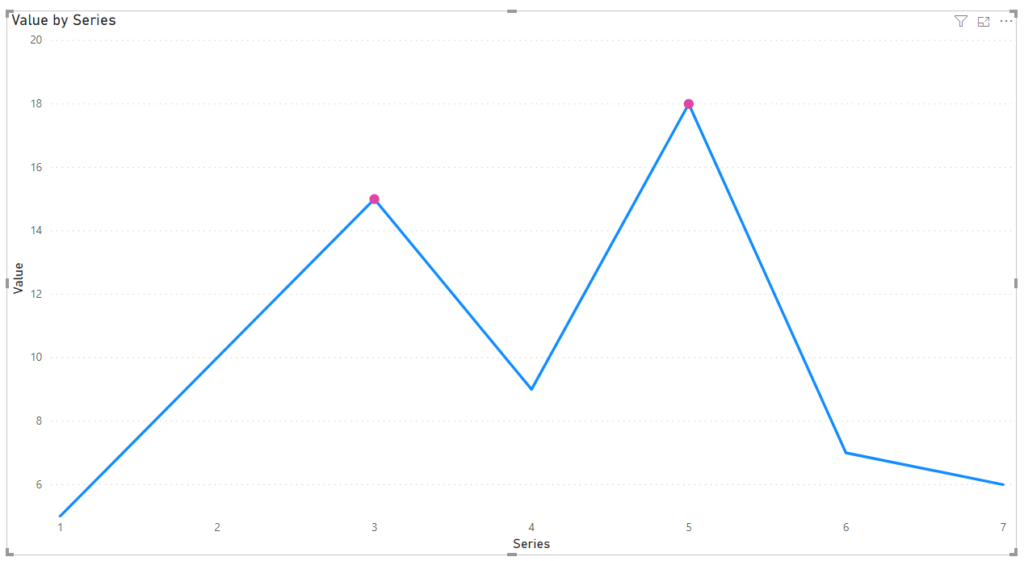 Updates to Model View
The first update is the ability to more easily resize table containers when in the Model View. This eliminates a previous source of frustration where it was sometimes difficult to see the contents of the tables within a data model. A small fix with good upside!
A second update is the forced behavior of right-clicking to create hierarchies. Previously, it was a bit too easy to create hierarchies by accident by clicking and dragging columns onto other columns. Again, small fix with good upside. It makes the experience cleaner and easier.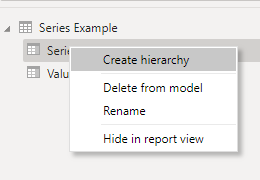 Those are my favorite updates from this month! Lots of smaller updates that bring some of my favorites out of preview and make existing functionality more intuitive and easier to use.